Last week, The Sunday Times Style magazine asked us to contribute to an article. The subject matter? Britain's modern man.
A topic close to many of our hearts so, with a second thought, we jumped into action.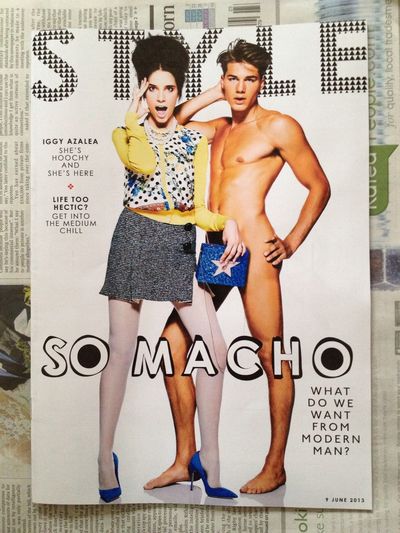 The article had been sparked by Diane Abbott's comments late last month about the crisis men face in today's society.
Here on Hanbury Street, we wanted to defend masculinity 2.0. To flag some of the pressures on today's male. To highlight the expectations on his shoulders.
Our Wieden's words of wisdom ran in today's edition so, for those of you who who didn't pick up a copy or who don't subscribe online, here's our little snippet.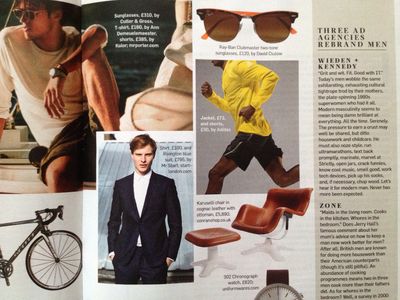 And for those of you, man or woman, without sensational eyesight, here are our words in regular-sized type:
"Grit and wit. Fit. Good with I.T."
Today's men wobble the same exhilarating, exhausting cultural tightrope trod by their mothers, the plate-spinning 1990s superwomen who had it all. Modern masculinity seems to mean being damn brilliant at everything. All the time. Serenely. The pressure to earn a crust may well be shared, but ditto housework and childcare. He must also ooze style, run ultramarathons, text back promptly, marinate, marvel at Strictly, open jars, crack funnies, know cool music, smell good, work tech devices, pick up his socks and, if necessary, chop wood. Let's hear it for modern man. Never has more been expected.
Calling all modern men: if after reading this piece, which was effortlessly penned by Beth Bentley, you identify with our thoughts, then we salute you.
And, if you're wondering who personifies this modern man for all seasons, well isn't it obvious?