Oh hi, Hello Neighbour here. You may have seen we're back again. Yet another pop-up. With another visual treat in our Hanbury Street window.

This time we've partnered with local design studio Inventory to celebrate the variety of typography under our neighbourhood noses. The installation showcases, through balance and design, how great it is WHEN THINGS COME TOGETHER.
Spelling out this phrase, Inventory sought out twenty-two letter forms – all visible within a one mile radius of Wieden + Kennedy. They feature on local shop facades, building fronts, pubs and street signs. Some are hand-painted, others made in plastic or carved in stone. In our mobile sculpture, they are beautifully re-crafted and cleverly displayed. Just like our neighbourhood, the installation is eclectic, balanced and ever-changing. The only drawback is how difficult it is to photograph. Here's our latest attempt: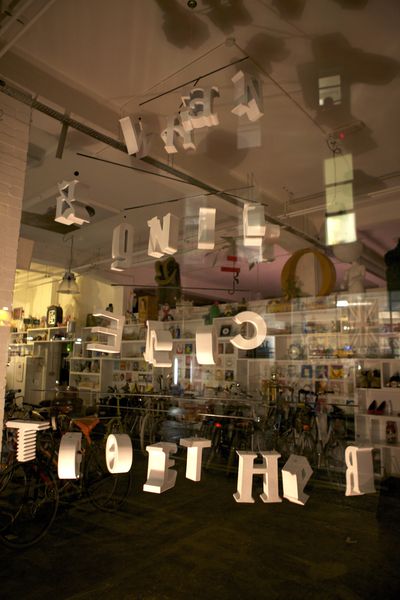 But we didn't think that was enough. We wanted to do more. So we decided to make something that will live longer than our pop-up initiative will allow. A sort of local, typographical legacy. So Inventory created a bespoke font based on the lettering on the Truman Brewery's 19th century chimney.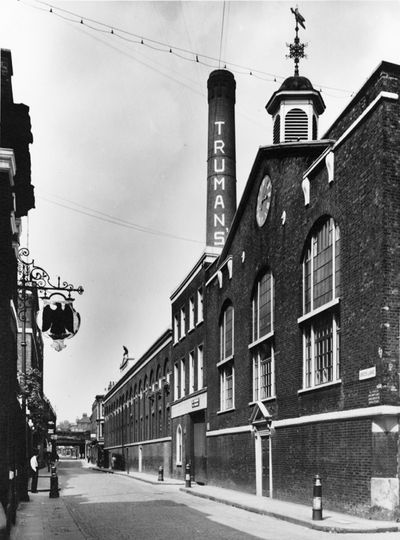 We've cut the typeface, Truman Brick Face, now available to all of you, free of charge. You can download it here: www.trumanbrickface.com.
The window is still live and, if you do download the font, why don't you send us some examples of how you've used it. You never know, we may even post one or two on this very blog.
In addition to our Hello Neighbour agency team (KJ, Sophie, Laura, Alex and Brodie), a very special thank you goes out to Inventory Studio for their marvellous brains and beautiful handicraft and to the Truman Brewery for their wonderful letterforms.