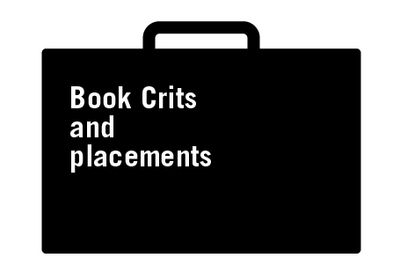 After three years, four months, two weeks and six days, Hollie Newton is hanging up her sequinned book crit gloves.
It's truly a sad day.
But don't worry, there's a bronze lining.
Instead of lovely Hollie, you will be getting us — David and Ollie.
We hereby promise to do our best to fill her sparkly boots and jazzy frocks.
Just don't expect gardening advice.
So, if you want a book crit, drop us an e-mail.
It's david.goss@wk.com and ollie.wolf@wk.com.
And we'll be seeing you and your ideas soon.
Try not to bring us a book of just ads.
We like to see other stuff too.
Bring us tapestries if you're into tapestries.
Angry letters to flatmates and noisy neighbours are always fun to read.
Even funny text messages.
Whatever floats your boat.
Whatever you're passionate about.
It matters.