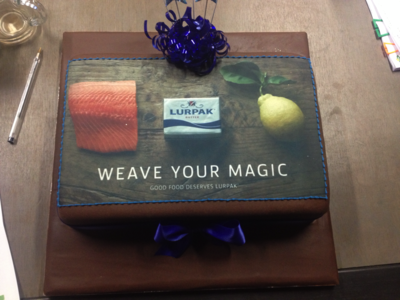 Yesterday the Lurpak team were at a Wash Up Session with all our Global Lurpak clients and partner agencies to discuss the key learnings from our Weave Your Magic campaign, so far launched in Denmark, Sweden and Australia (watch this space for more markets). It was a good meeting. Relationships with the markets, clients and partner agencies are strong and the campaign is improving brand scores and sales are up. 
So what better way to celebrate than a giant cake with our campaign on it?
Thank you to the clients for this lovely surprise! We look forward to more brilliant work and more cake.