We've been squirreling away on a special project of late. Working with our friends at Arla on their new-to-market ready-to-drink milkshake, Gulp. Available in three lip-smacking flavours it's on sale NOW so you can all rush out, buy and try.
Our role has been to create the brand tone of voice and from that devise the package design. We've made a bespoke wrapping for each of the chocolate, strawberry and banana flavours.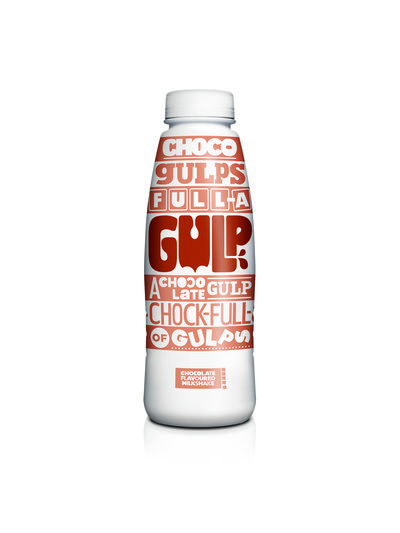 Gulp isn't just a name; it's an attitude. It's a way of
behaving. The design is born from the fact that milkshakes need be to shaken to be enjoyed to the max. The typography literally shakes things up expressing Gulp's
cheery personality. The stripes running through the design bring to life the
stages at which you should enjoy the drink to full effect – in big, bold
gulps.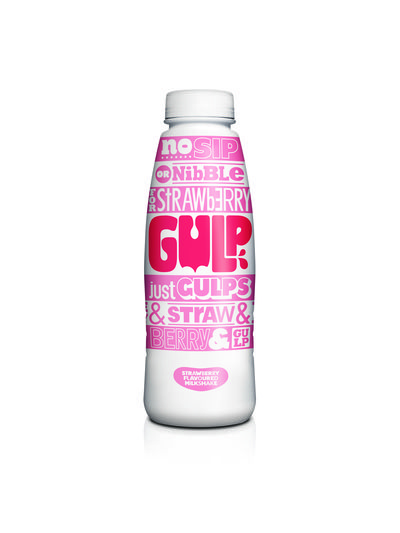 We
can't think of anyone who doesn't love a milkshake but Gulp is expected to be
of particular appeal to mums buying treats for kids. It is after all a fun way to
ensure kids enjoy the goodness of milk – something dear to Arla's heart.
We'll leave the final word to Bowtox who designed the packaging: We feel we've created something that's really going to shake up the world
of milkshake!