New Year, new residents in the L Gallery!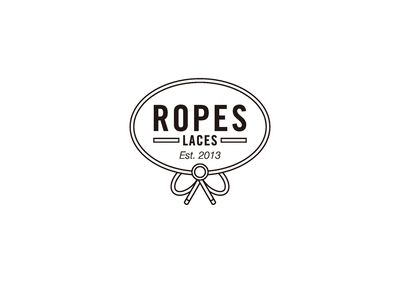 We welcome Ropes to the W+K reception this week, a young accessories brand founded in 2013 by Alex Williams and Charlotte Kendon. Ropes' sole intent is to elevate your kicks, and in a world where 'Candy Floss', 'Carbon', 'Desert Sky' and 'Diamond' collide, you can be sure to find the perfect shade for your sneaker.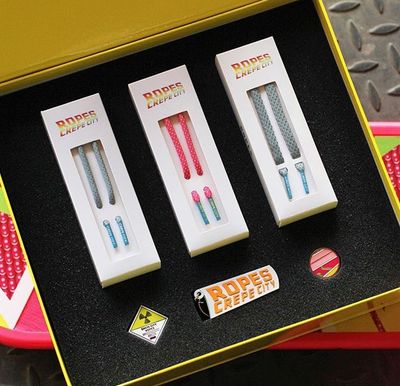 The brand celebrate many cultural moments with special edition packs: Crepe City's 5th Anniversary, Back to the Future Day and Sneakerness Zurich. Last year they also worked closely with Nike to release the momentous 'OG Neon Pack'.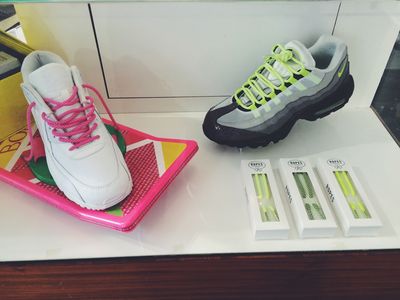 Stocked worldwide, find your fit in Nike Town London, Footpatrol, Offspring, Titolo Zurich, and selected stores from South America to South East Asia and beyond.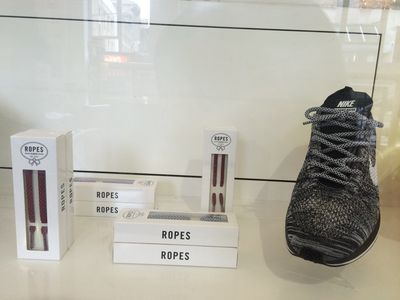 Follow Ropes on the ol' socials…
Instagram / Twitter / Facebook: @ropeslaces 
Press: 
(Site under construction!)