There's nothing sadder than abandoned Christmas trees, left out on the streets after the season's festivities are finished.
That's why, as the last festive season was winding to a close back in January, W+K creatives Jason and Joris decided to do something about it and salvage the poor little fellas, whilst getting a head start on this year's Christmas cards.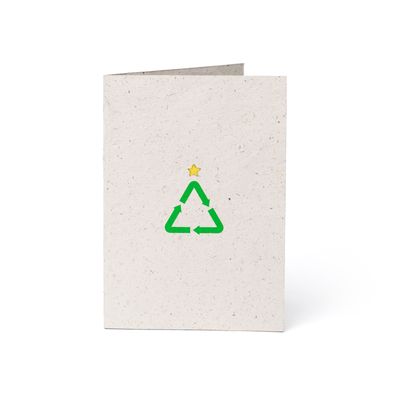 As soon as we were back in the office after our Christmas break, we put on our gloves and set about collecting abandoned trees from our neighbourhood, before chipping the wood outside our office. We then turned the wood chips into paper at the world's oldest mechanised paper mill, Frogmore Paper Mill, and screen printed a simple but eye-catching recyling-inspired tree design on the front. Finally, we added a classic decorative tree topper, a shiny golden star, to turn last year's abandoned Christmas trees into this year's Christmas cards.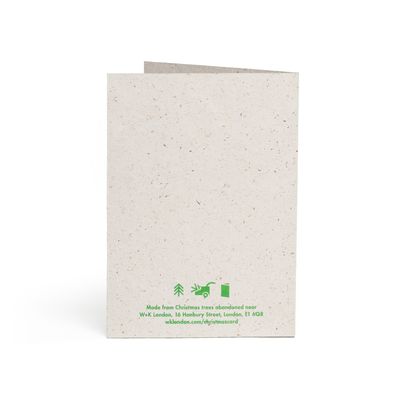 For two weeks this December, we're turning our office into a shop selling the cards, and there is also a limited amount available to buy online at wklondon.com/ChristmasCards. All proceeds from card sales will be donated to Trees For Cities. Each A6 card comes with its own recycled transparent envelope.
We also made a film to document the process of collecting the trees, chipping them and turning them into paper.