'Shall I play it safe with my well-rehearsed standby dish, or shall I take on that unattempted new recipe?' It's a daily conundrum for every cook mulling over what to make for dinner. So with our new Lurpak® Cook's Range campaign, which launches today, we wanted to inspire those teetering on the edge of bravery to take the path less trodden.
The recently launched Lurpak® Cook's Range is a collection of butter-based products for food lovers embarking on exhilarating food adventures. We wanted to show what each product enables cooks to do in the kitchen; like a trusty wooden spoon or a well-aged skillet, we wanted to position the Cook's Range as companion that cooks can rely on when they venture out of their comfort zones, whether they're conquering unchartered recipes or simply tweaking old favourites.
The 60" TV spot, directed by Dougal Wilson, breaks in the UK this weekend. Borrowing from the rhetoric of motivational speeches in the voiceover, the spot compares the pioneering spirit of the cook to that of space exploration. That's the beauty of adventurous cooking – the greatest meals are yet to be had.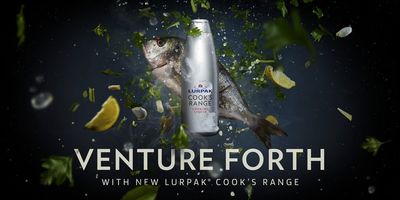 The print and outdoor campaign was shot by photographer Ryan Hopkinson, bringing to life the imagination of a cook dreaming up a new dish. The ads capture the glory of cooking in action and celebrate each product's ideal uses, rallying cooks to forge new territory in the kitchen.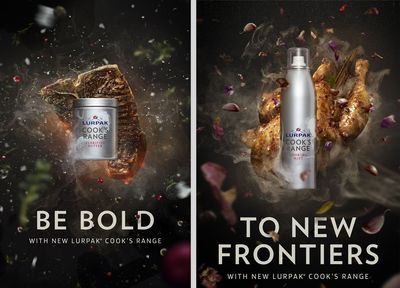 We developed the global Cook's Range work in close collaboration with Arla's Global/UK Lurpak® team, and we also designed the range's packaging. It's inspired by visual 'expressions' of cooking and draws on the brand's DNA, using the Lurpak® colours of grey, white, blue and red.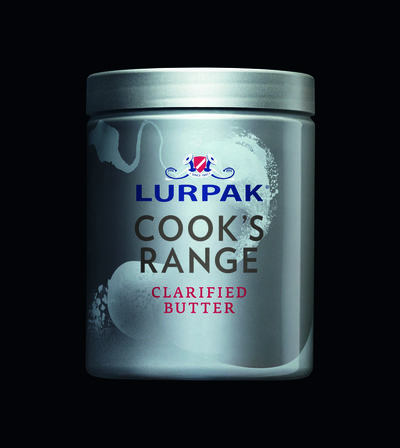 Cooks can also join the conversation and share their adventures on Twitter via the #foodadventures hashtag. We wanted to do more than just inspire people to be more adventurous in the kitchen, we wanted to enable and reward them. So with Lurpak's digital agency, Outside Line, we came up with of ways for people to interact with the brand and get a deeper experience.