Shock news in the Metro today about Socks, the moonwalking star of our 'Silly Stuff – It Matters' campaign for Three mobile.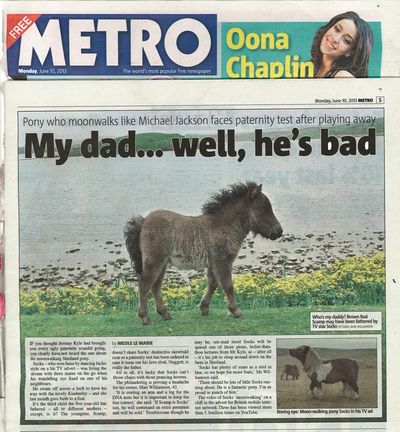 There seems to be some doubt about the paternity of the foal pictured. Socks may or may not be his dad.
That seems to be it, in summary.