An advertising award which shares its name with a style of an alcoholic drink! Sounds good to us. So when our brethren in Portland couldn't be there in person to collect their Shots prize, we saw it as our duty to step into the breech. W+K Portland were tucking into their Thanksgiving Turkeys when Karyn and Alex from the London office popped down to W1 to wave the W+K flag.
The accolade was given for Agency of the Year and PDX beat off stiff competition to win the gong. There was a shout out, too, for shortlisted W+K New York.
As the cherry on the cake, there was an additional award for Portland on the night. In recognition of the interactive excellence of the Old Spice Muscle Music game which launched in August. Congrats on your double whammy, PDX.
The evening of glory: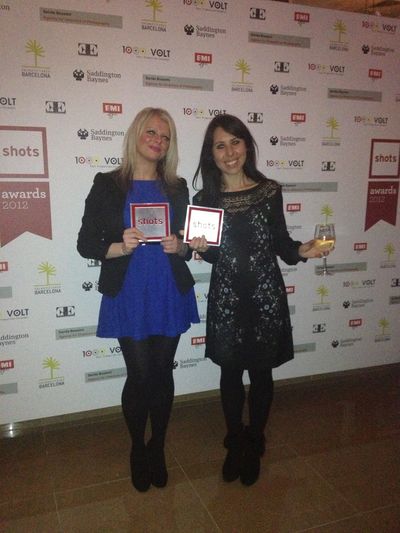 The morning after the night before – awards ready for transatlantic transit: