Southern Comfort has announced the appointment of W+K London as its new lead creative and strategic agency for the UK which will include above the line and digital.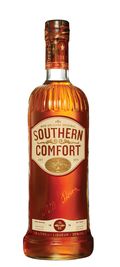 The win comes off the back of Wieden +Kennedy's New York agency, who were selected in August as the brand's new agency of record for Southern Comfort's global marketing and communication services across all traditional, digital and emerging media channels. 
W+K London will be implementing the new creative strategy "Whatever's Comfortable" which follows W+K New York's first work for the brand that launched last month. The first television spot celebrates the awesomeness of being comfortable in your own skin.
The Soco success is a continuation of W+K's relationship with the Brown–Forman Group,which includes Finlandia and Maximus – the vodka brands we won earlier this year.
Wieden + Kennedy's Neil Christie says "We're delighted to add Southern Comfort to the WK London drinks trolley. It's a truly iconic brand and we look forward to working on it with the Brown Forman team"
W+K also took over all of Southern Comfort's UK community management from September 21st.