Since the dawn of time ad agencies have been categorised as either 'suited' (businessslike, service-focused, conservative) or 'beardy' (creatively focused, unconventional, innovative). Wieden + Kennedy has destroyed this paradigm by adopting a totally new approach. Management (above) are leading the way, with Kim (ECD), Tony (ECD) and Neil (MD) proudly displaying the results of an experimental suit/beard workshopping exercise. We believe clients will find this 'best of both worlds' positioning irresistible.
Our team of in-house genetic engineering specialists is already working on taking this to the next level by cloning some of our most distinctive qualities and applying them to all team members. See prototype below.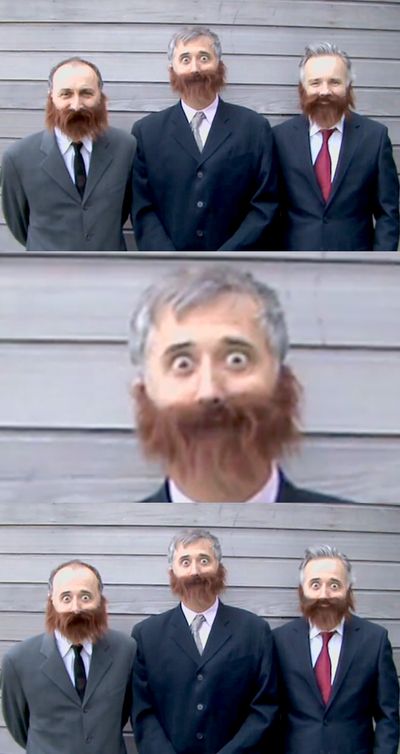 "Hello and welcome to Wieden + Kennedy London."