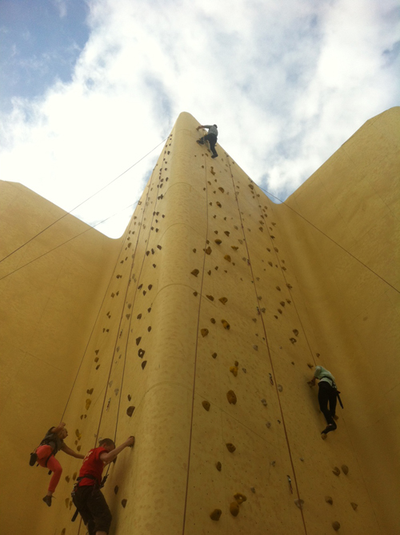 There's a huge climbing wall in the car park across the road from WK Towers. It's part of a campaign for Walkers Crisps. Naturally, various Wieden + Kennedy folks have been compelled to climb it. Because it's there.
Matt, Sophy and Jen today braved the wall in a race.
Matt ended up with a slight overtake over Jen (far left above) and Sophy (far right), but heroic effort by all.
These two champs, Jen and Matt, scaled the ridge and survived to wear some rather fetching t-shirts.