In light of losing our friend/teacher/inspirer a few months ago, we decided to keep a memory of him in the form of an honorary olive tree on the terrace at W+K.
Because of Andy's love of Italy, we inaugurated it here with an Italian-style, sunny lunch. Pizzas? Limoncello? Prosecco? Of course.
The tree's plaque commemorates Andy with a little line in Italian. Basic translation: 'Big Feet, Big Heart'
(Or directly: 'His feet were like his heart…big').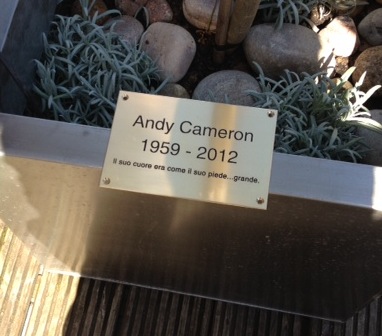 You won't be forgotten here, Mr Cameron.