It was D&AD last night – and a celebration of 50 years of world leading design and communication.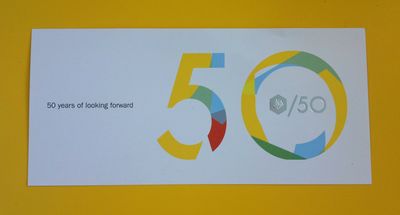 We picked up two yellow pencils for Kaiser Chiefs Bespoke Album Creation Experience in the Integrated & Earned Media / Integrated Category, and Digital Advertising / Digital Solutions & Use of Social Media category.
Dan "Daddy" Wieden won the President's award – a special award given to outstanding creative contribution, chosen and presented by the current president each year (2012's fabulously glamorous Rosie Arnold). 
Nike won the 3rd most Awarded Brand in the 50 years of D&AD. Honda was the 7th most Awarded Brand. And W+K London became the 9th Most Awarded Agency in D&AD history. Not bad for a 14 year old. With W+K Portland taking 10th place.
But more exciting than all of that… we met De La Soul!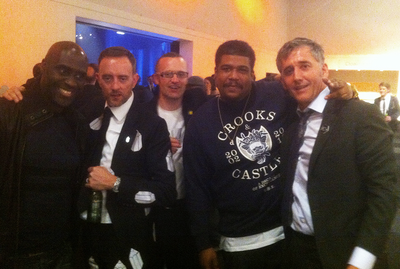 Two D&AD presidents, De La Soul, and little Ben Terrett who ran away to design the government. Note Tony D rocking next season's 'Maths Teacher chic' on the right. Smoking.