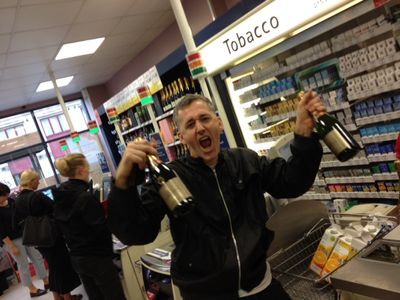 We got the news first thing this morning that we had won the pitch for Tesco, the UK's largest retailer. MASSIVE excitement! We went straight round the corner to our local Tesco and cleared them out of Tesco own-label champagne. ECD Tony (above) unable to contain his excitement. Local Tesco staff were also very happy about the result: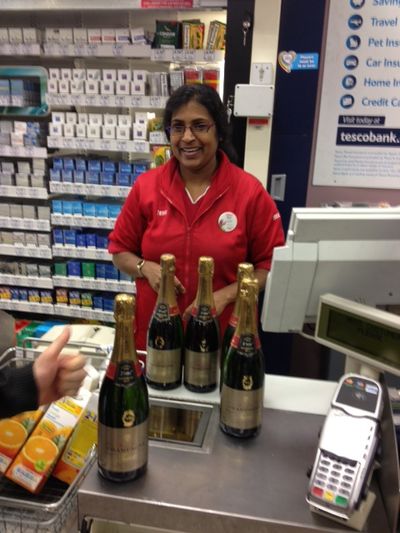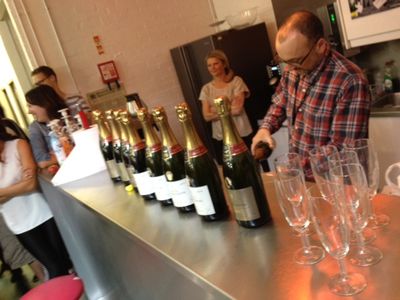 Back at the agency, we opened a few bottles and got everyone together to tell them the great news. This pitch has been a big one, with everyone working incredibly hard to nail it and those not working on it cheering on the pitch team. Very, very proud of everyone.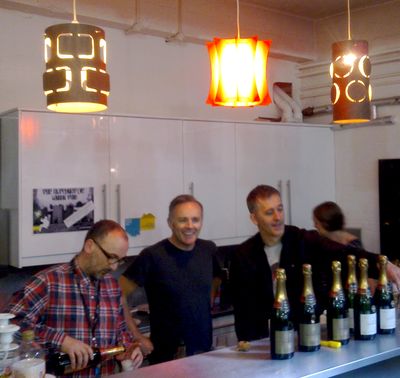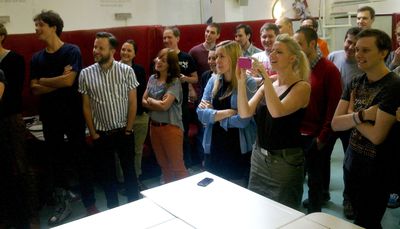 This is a great win: good people, a big piece of business and an opportunity to do great work for a truly iconic British brand.
Blimey, I'm worn out.