It was a big day today. Neil Christie – global partner, illustrious leader, and resident grammar police – turned the big three oh.* He didn't want a fuss, so naturally we followed his wishes and didn't draw any attention to the Birthday boy.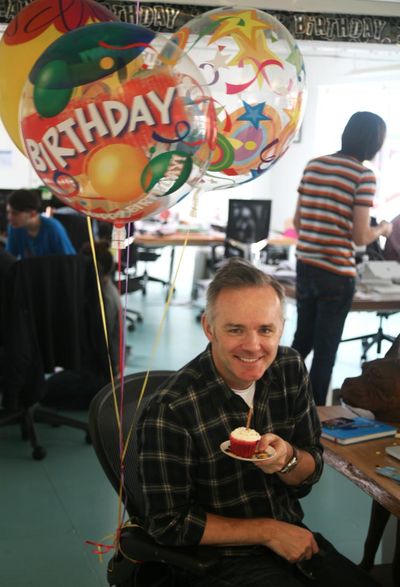 Neil's Scottish, but we didn't think we could attract anyone onto the roof with the promise of haggis, so we pretended he was Spanish and had a paella and sangria lunch to celebrate.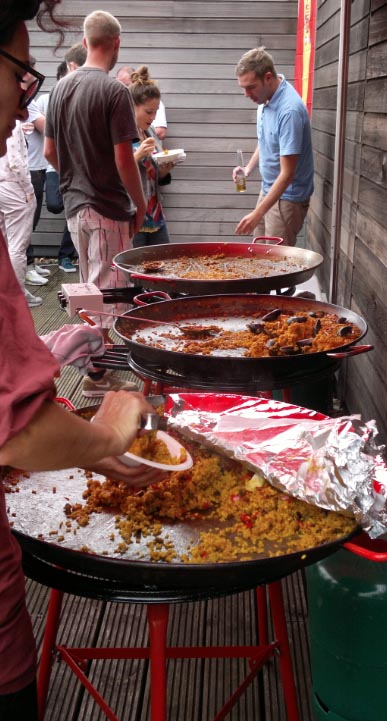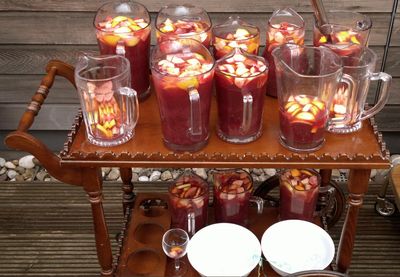 British summertime and an effective afternoon of work be damned.
But we hadn't quite embarrassed Neil enough, so we presented him with this cake of almost unutterable awesomeness. That hair really reminds us of someone…
Happy Birthday Mr Christie.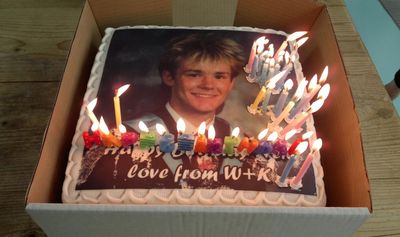 *otherwise known as 50