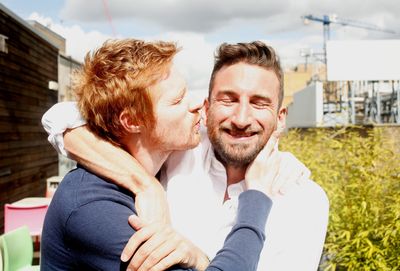 Please welcome Ollie Wolf and David Goss, a creative team who have ventured all the way from the west end and Saatchi & Saatchi to join us here in Hanbury Street.
They've worked on the likes of Visa,  San Miguel, Howies and Gaymers in the past and even had the pleasure to have Dave Dye for a boss, though we won't hold that against them.
 
As you can see from the attached photo they should fit in here perfectly.