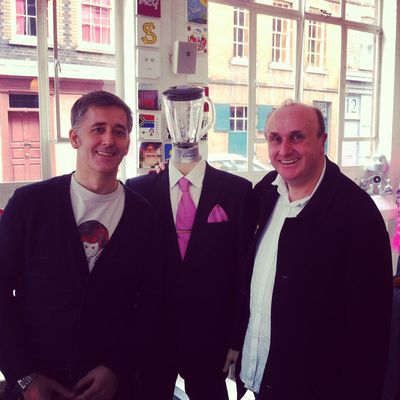 Paul Colman writes:
Dominic Twose, Global Head of Knowledge Management at Millward Brown, popped into the office today to discuss his latest paper, its implications and possible areas for futher inquiry.
Tony D, while not understanding what any of this meant (in any way whatsoever), was nonetheless happy to pose with Dominic and Blender Man.
It was quite an afternoon.