Mat Kramer writes:
If you're like me, Christmas only begins when you see the Coca-Cola trucks ('holidays are coming') advert on TV.  That's when you knew you could start getting excited.  It's the subject of many a thrilled status update.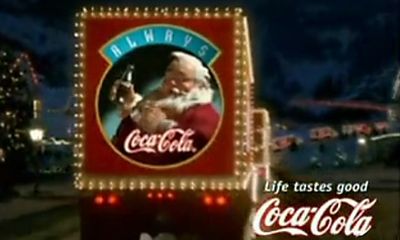 I've always loved that image on the back of the truck.  It epitomises everything I think Santa should be.  Big white beard, fat, red suit, rosy cheeks.   Some of you may or may not know that we can thank The Coca-Cola Company for our modern day image of the big guy and credit one man, Haddon Sundblom.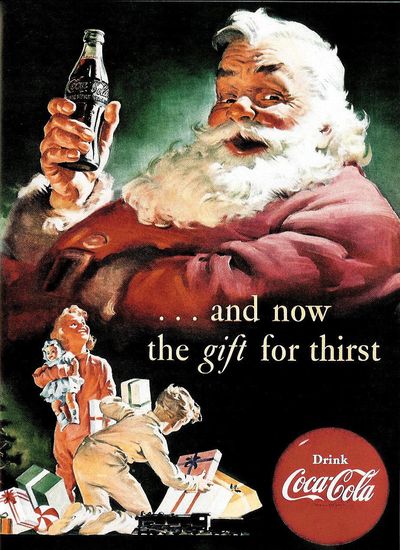 Before Sundblom's 1930s depictions of the man, Santa was tall, thin and even green.  Sundblom set to work, drawing on the work of the real inventor of modern Christmas, poet Clement Clark Moore, whose 1822 poem A Visit From St. Nicholas – better known today as 'The Night Before Christmas' – described Santa as follows:
His eyes — how they twinkled! His dimples: how merry,
His cheeks were like roses, his nose like a cherry;
His droll little mouth was drawn up like a bow,
And the beard of his chin was as white as the snow
Soon, arguably the most famous advertising icon in history was born, as Sundblom spent the next 35 years painting the Father Christmas Coca-Cola still uses today.
After his services were no longer required at Coca-Cola, Sundblom took his association with the Santa character to Playboy. Below is his 1972 commission, one of only a few painted covers that the magazine ever published. He died four years later.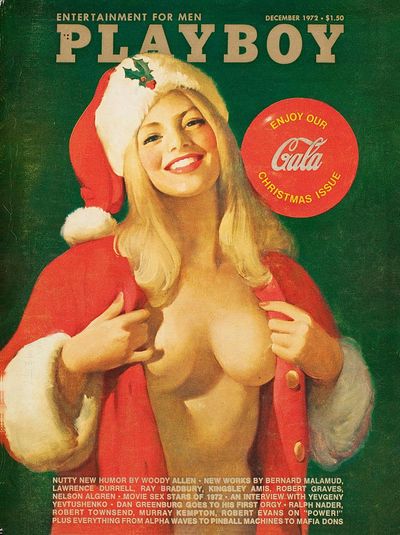 This week the 'Inspire Wall' in W+K's offices pays homage to Sundblom on Santa's 80th Anniversary.  Courtesy of our very own Mat Kramer.
You can read more about Haddon here:
Here is a picture of our aforementioned 'Inspire Wall'.