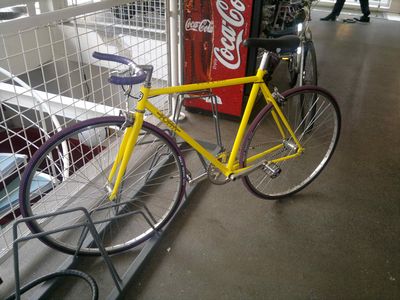 Hi, John here.
Foffa Bikes have just given us a couple of single speeds to play around with. It's in the hope that we'll buy some when we realise how absolutely brilliant they are. Which trust me, they are.
There's nice!
To find out how wicked these hand-built bad boys really are, they've asked us to test them at our leisure. This should be useful for us and useful for them. We get some free bikes, and they make some sales. Win – win, right?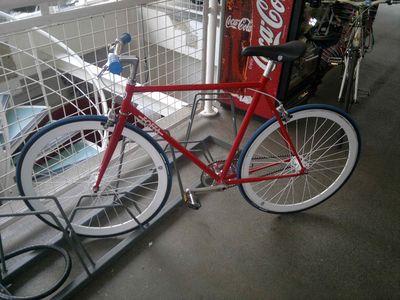 Or…
We accidentally break both bikes in a cycle jousting match after an evening at the pub, and both parties are left in tears.
We'll let you know how it goes.
Thanks, Foffa Bikes.
Here's some more info on Foffa:
Dani Foffa started his passion working on vintage bikes in 2007 from his tiny flat whilst keeping his day job in the city.
In 2009 he quit his job and took a risk to follow his passion and teamed up with photographer tyson sadlo to create Foffa bikes. They then opened a shop in east London along with a few more passionate cyclist friends. Since then Foffa bikes have introduced the fully customisable 'prima' bike, a range of affordable high quality parts, as well as the concept bike 'Ciao' and the stick-your-fix range of designer stickers.