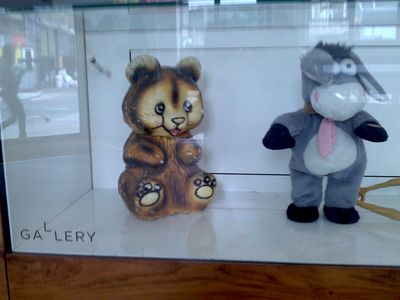 The shelves in Wieden + Kennedy's reception may look old, dusty, and full of tat. But the reality is far, far from that.
 
Over years, the personalities that have given blood sweat and tears to Wieden's culture have left parts of their lives behind (in the form of cool, shabby stuff). Pretty nice of them.
 
This collection, displayed in the 'L gallery' in our reception desk, which is officially London's second smallest gallery, is entitled 'Animals of the Reception'. It was handpicked carefully by Ronny, with the hope that it would be a welcome sight to any visitor.
 
It's already made receptionist Nicola cry; she says she was both shocked and disappointed. We're pretty sure any child, mistakenly lured into our shop-like building, will never be able to sleep again.
 
Enjoy.