We had the pleasure of hosting The Royal Opera house, Culture Hack Day here at W+K London over weekend.
Over 65 people took part in the culture hacking sessions in our basement and The Cole was packed out for the Lightning talks.
A few W+K folk joined in the weekend events and here's what they had to say.
Oscar Powell writes:
We were in the basement, the morning's introductions were drawing to an end and all around us devices were powering up. One intrepid hacker at the back raised his hand: "It's already warm down here," he growled, "but it's about to get a whole lot warmer."
Welcome to Culture Hack Weekend.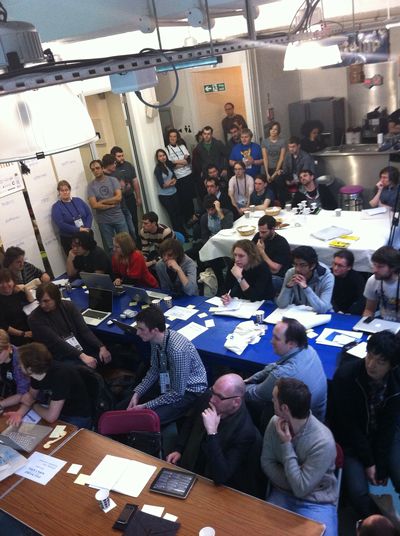 Various cultural organisations — the UK Film Council, Royal Opera House, Culture Grid and more — had just made reams of data available to a room full of information-hungry developers. It was up to them, over the course of the next two days, and working through the night if necessary, to repurpose this data — 'hack' it — into unexpected new forms.
The coders split up into teams and set up camp in various parts of the basement. I mucked in and tried to make myself as useful as possible — which wasn't very useful at all. "Does anyone know any quantise algorithms?" someone asked. I made the tea.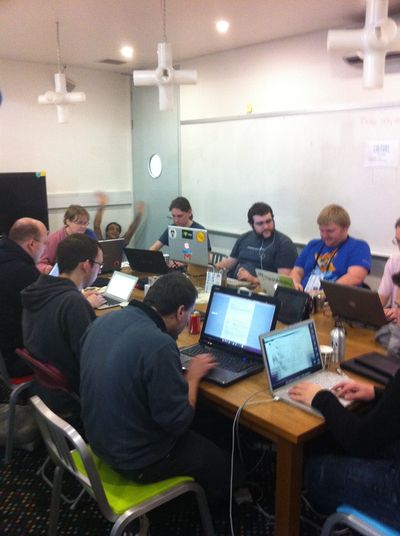 In truth, it was exciting just to be a part of it. I met some brilliant people, heard about some extraordinary ideas and got swept along on a tide of digital optimism. Just when I thought I couldn't have any more fun, lunch arrived — to much fist pumping and whooping from the hacker teams. There was little time to spare, though, and the coders quickly plugged themselves back into the mainframe as the rest of us headed over the road for the Lightning Talks.
A Lightning Talk, I soon discovered, is a presentation with a strict time limit. Brilliantly chaired by Simon Hopkins, metadata champion of the Creative Industries Knowledge Transfer Network, we had three of them at the top of each hour, followed by 45 minutes of audience discussion. It was the perfect format, as luminaries from all manner of cultural and technological spheres took turns navigating our course into an increasingly data-driven future.
We came back to earth with a bump — not to mention tea and cakes — and, as we shuffled out, I thought of something Nick Harkaway, author and blogger for FutureBook, had said (with a little help from Gandhi): "Code for the change you want in the world." It seemed a fitting summing up to the first day's events. With all this data, with technology changing as it is, think what can be done — and do it.
Big thanks to the Culture Hack team and, of course, our very own Donna, Dan Tron (sorry, Hon), Pete and Gav for making it such a memorable day out.
Check out some more write ups below. 
http://rooreynolds.com/2011/01/15/culture-hack-day-2011-lightning-talks/
http://openobjects.blogspot.com/2011/01/notes-from-culture-hack-day-chd11.html
http://meshedmedia.com/the-lightning-talks-at-culture-hack-day/