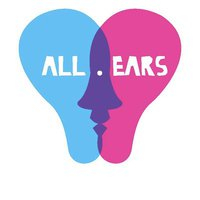 Following a successful first event in November 2010, ALL EARS is back  on 19 January 2011 with an inspiring new year theme, 'New Beginnings'.  January is a time that brings about contemplation.  We start to re-evaluate how we are living our lives and what we can do to make them more fulfilling, richer in experience, more gratifying.  ALL EARS January brings stories from people who have made brave changes to their lives.

Speakers for 19th January 2011 include:

Noel 'Razor' Smith has spent 33 of his 49 years incarcerated for armed robbery, with 58 criminal convictions to his name.  His story of how he has changed his life, taught himself to read whilst in prison and discovered his extraordinary talent for writing is captivating.

Last year, former Deloitte Consultant, John Williams, was declared a 'guru' by The Times as his first book Screw Work Let's Play (How to do what you love and get paid for it) hit the self-help bestseller list. At All Ears, John will lift the veil on the strange world of the self-improvement industry, explain why all gurus are messed up (and why it's essential that they are) and how you too can become a guru (or at least discover your life's purpose).

Nicci Mack doesn't identify as the gender assigned to her at birth.  A few years ago Nicci burst out of the cupboard, dropped a dress size and is now providing a unique perspective on living in the gender hinterland.  Her story is of malicious intent but is also one of love and support.

ALL EARS will be held at The Hub Kings Cross, 34b York Way N1 9AB.  The bar will be OPEN.